Looking for a craft cocktail or micro brew in the Madison area? Here are 5 recommendations for some great watering holes here in the Madison area:
1)      Merchant:
Drinks inspired by things such as the current season, American history and even pop culture are hand crafted at this restaurant which is located off the square in downtown Madison. With cocktail names including 'Sharknado 2:The Orca Strikes Back' and 'Corpse Reviver', Merchant keeps an interesting and always offers a variety of beverages with fresh ingredients for all to enjoy. http://www.merchantmadison.com/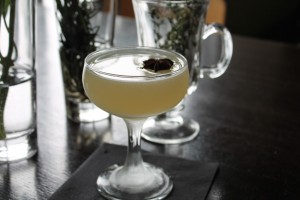 2)      The Old Fashioned:
Offering a variety of flavors of Old Fashioned drinks including 'apple jack' and 'orange rum' this restaurant gives a good spin on the classics. Serving up over 150 bottled beers, over 50 tap beers and a variety of classic craft cocktails it never disappoints in their selection of beverages. Make sure to have an order of cheese curds while you are there! http://www.theoldfashioned.com/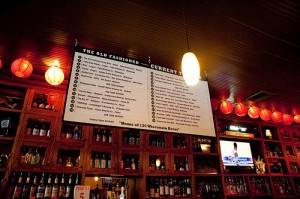 3)      The Flying Hound Alehouse:
With traditional craft cocktails and over 32 rotating tap lines for draught beers, Flying Hound has brought a fresh happy hour experience to Fitchburg. There is no shortage of American micro brew options and classic cocktails for this restaurant. Enjoy your beverage here with a scotch egg and sausage sampler platter. http://www.flyinghoundpub.com/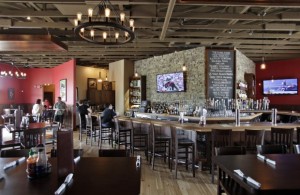 4)      The Craftsman Table and Tap:
Specialty hand crafted cocktails and a large variety of micro brews and liquors can be found here! Popular for their brunch in Middleton, Craftsman offers a menu of brunch specific drinks and cocktails. Check out this Food Fight Restaurant Group option for your next beverage experience. http://craftsmantableandtap.com/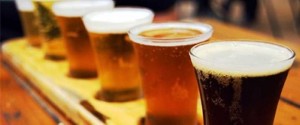 5)      Opus Lounge:
Another downtown favorite with over 50 cocktail options! With a lounge vibe and an expert staff of mixologists, Opus serves up some of the best hand crafted cocktails in town. View a full list of the cocktails here http://www.opuslounge.com/drink.php.
Enjoy!!
Written By: LeighAnn Cook