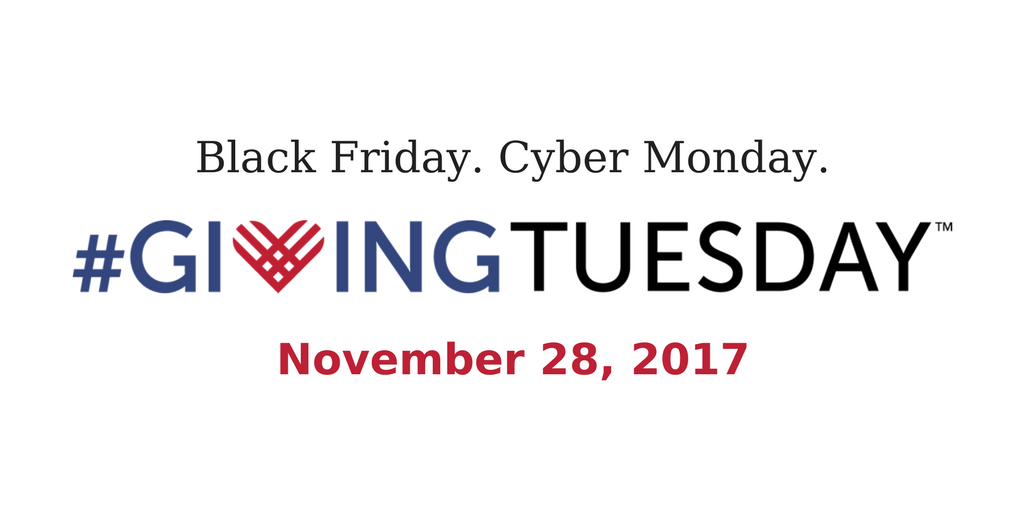 Since 2012, following Black Friday and Cyber Monday, #GivingTuesday has inspired people to give back this charitable season. Fueled by the power of social media and collaboration – #GivingTuesday connects diverse groups of individuals, communities and organizations around the world for one common purpose: to celebrate and encourage giving.
Wheather you are buying a colleague coffee or pledging to match a donation, this day is all about giving in any way you can.
If you are interested in making a donation locally, here is a list of Madison-area organizations participating in #GivingTuesday:
Access Community Health Centers 
Alzheimer's & Dementia Alliance of Wisconsin
American Red Cross of Wisconsin
Bereaved Parents of Madison Inc. 
Briarpatch Youth Services, Inc.
Ceiba Foundation for Tropical Conservation 
Center for Community Stewardship
Children's Health Alliance of Wisconsin
Citizens Utility Board of Wisconsin
City of Madison Police K-9 and Equine Partners, Inc. 
Combat Blindness International
First Care Clinic of Dane County
Foundation for Madison's Public Schools
Friends of Dane County Parks Endowment
Friends of the WI Wolf and Wildlife
Glacier Edge Council, Boy Scouts of America
Green Schools National Network
Habitat for Humanity of Dane County
Henry Vilas Park Zoological Society
Interfaith Coalition for Worker Justice
Irwin A. and Robert D. Goodman Community Center
Leonardo Academy, Inc. The Sustainability Experts
Living H2O Lutheran Campus Ministry
Lussier Community Education Center
Madison International Partners
Madison Public Library Foundation
Middleton Outreach Ministry (MOM)
National Alliance on Mental Illness (NAMI) Wisconsin
Nehemiah: Center for Urban Leadership Development 
Neighborhood House Community Center
North American Lake Management Society
OccuPaws Guide Dog Association
Pediatric Congenital Heart Association
Physicians for Social Responsibility
Pregnancy Helpline, Inc. of Madison
Presbyterian Student Center Foundation
Professional Fire Fighters of Wisconsin Charitable Foundation
Progress Center for Black Women
Sheltering Animals of Abuse Victims (SAAV)
South Madison Coalition of the Elderly
Supporting Families Together Association
The First Tee of South Central Wisconsin
The John K. MacIver Institute for Public Policy
The Salvation Army of Dane County
Urban League of Greater Madison
Vera Court Neighborhood Center, Inc.
Wisconsin Alliance for Infant Mental Health
Wisconsin Center for Investigative Journalism
Wisconsin Community Action Program Association (WISCAP)
Wisconsin Newspaper Association Foundation
Wisconsin Veterans Museum Foundation