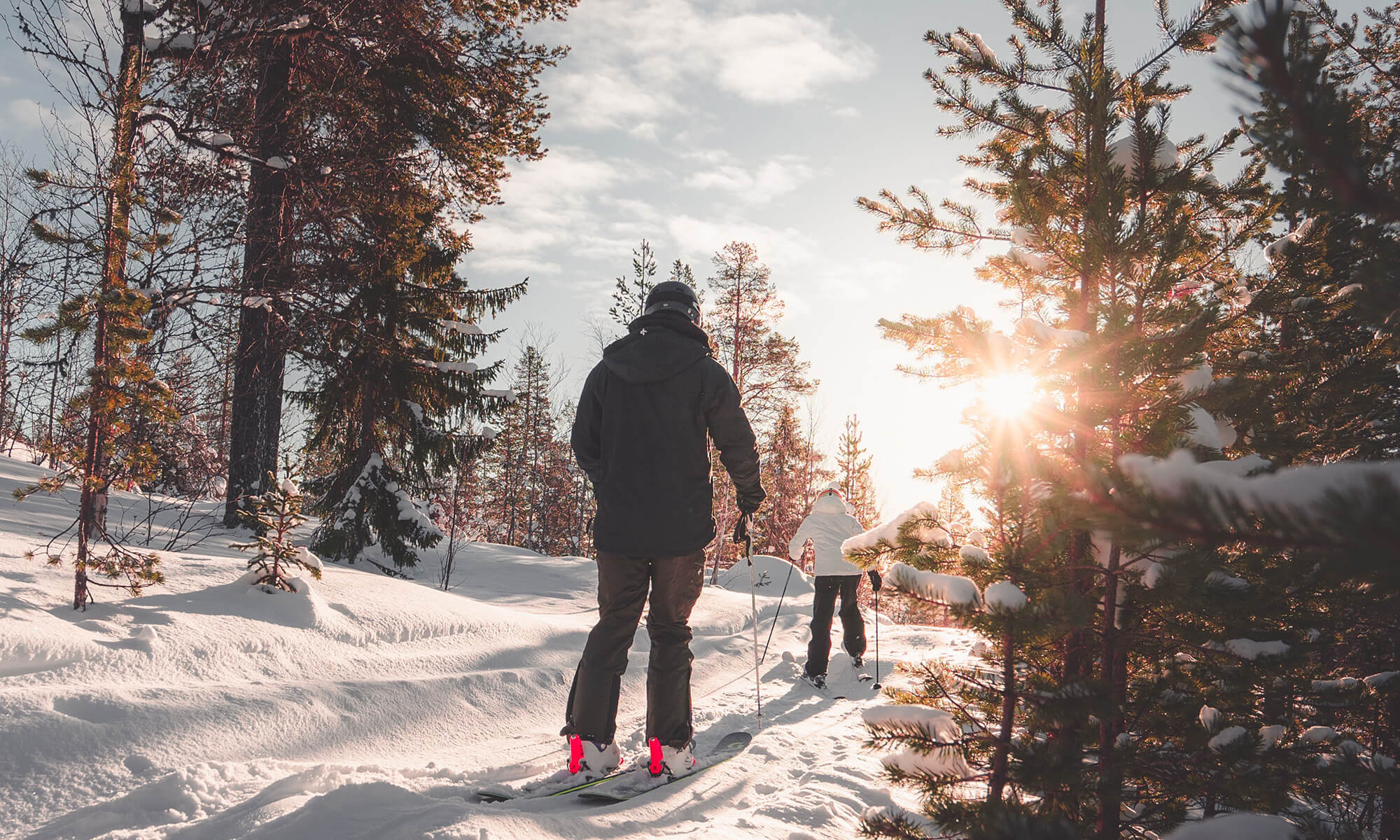 Madison Winter Activities During a Pandemic
Are you getting cabin fever after months of social distancing? The winter months can be hard in Wisconsin, pandemic aside. We have been reaching out to our team and property managers for their favorite (and safe) winter activities in the Madison area. It turns out – there are plenty of options near T.R. McKenzie's many west side Madison apartments.
Bubble/Igloo Dining Experiences
Nineteen09
Reserve a bubble at Nineteen09 Wine Bar in Cross Plains, just a short drive west of Madison. They have three bubbles equipped with patio furniture, a small table, and mini electric fireplace to keep you warm and cozy. Limited food and drink packages available for pre-order when you reserve a bubble during brunch, family time in the afternoon, or an evening out! Visit their website for more info here.
Café Hollander
Café Hollander at Hilldale Mall has two bubbles for rent on their patio for 90-minute sessions. With a table that fits 6 people, their focus is food – with a large menu of pre-order family style meals, self-serve drink packages, and charcuterie "boxes". Visit their website for more info here.
Robinia Courtyard
Located just east of the capital on E. Washington, the Robinia Courtyard is a hidden gem just outside of downtown that typically serves as an outdoor patio for three neighboring restaurants (Black Locust Café, Madison Tap, and Jardin). Their domes are rented once per day, giving you lots of time to hang out in your bubble. Pre-order food and drink packages before you arrive and they will drop it off outside your bubble to limit interaction. They have restrictions on multi-household reservations so be sure to check out their website for details before reserving.
Karben4 Brewing
Karben4 Brewing on Madison's east side has transformed their outdoor patio with igloos that you can reserve for 90-minute windows and enjoy everything you typically would on their outdoor patio in the summer! Locally sourced snacks are available to order with the occasional food truck. Visit their website for more info here.
Skiing/Sledding Hills
Tyrol Basin
Tyrol Basin is a ski hill located in Mt. Horeb – just west of Verona. This hill offers downhill skiing, snowboarding and snow tubing and is a short 20-25 minute drive from most T.R. McKenzie properties. Buy your tickets online to guarantee a spot on the tubing hill and check out their Half-Priced Tuesday and Late Night lift ticket specials. Check out their website for more info.
Cascade Mountain
Cascade Mountain is bit further than Tyrol Basin, around 45-60 minutes from Madison's west side. Cascade also offers downhill skiing, snowboarding and snow tubing with limited capacity during Covid-19. Visit their website for more info here.
Elver Park Sledding Hill
Elver Park is famous in Madison for having one of the most epic sledding hills. Just minutes from several of T.R. McKenzie's west Madison apartments including Stone Creek, Stone Creek Gardens, Shadow Creek, and Lamplighter Apartments, Elver Park is one of Madison's top winter recreational destinations with ice skating, cross-country skiing, and sledding. The sledding hill is lit at night, allowing you to enjoy the facilities well past the early sunset in these winter months. Due to COVID-19, the warming shelters and concessions are closed this year, but you can still rent skis, ice skates, and sleds during certain hours posted on their website. Permit required for skiing and face coverings are required while at the park. Visit their website for more info here.
Outdoor Activities
Lake Geneva Ice Castles
A little bit further from Madison, but well worth the drive is Lake Geneva's Ice Castles. Purchase tickets in advance starting January 22 to view these awe-inspiring man-made ice formations. The castles include LED-lit sculptures, frozen thrones, ice-carved tunnels, and more. Get some #instaworthy photos in just under 1.5hrs drive from most of our Madison apartments. Visit their website here.
https://icecastles.com/wisconsin
Edgewater Ice Skating
Enjoy ice skating at the Edgewater Hotel's outdoor skating rink and a beautiful view of Lake Mendota. The rink is open their normal operating hours, but is selling tickets for 60 minutes of skate time to adhere to occupancy rules due to COVID. Face coverings are required while on the rink. While your there, you can also reserve an outdoor firepit on their patio or pick up some food from their on-site restaurants. Visit their website here for more info.
Governor Nelson State Park
This 400+ acre state park is located just north of Middleton on County Highway M. In the winter it offers several cross country ski trails, snowshoe trails, and hiking trails along Lake Mendota's northwest side. Select trails are also pet friendly. Governor Nelson is the closest state park to our Madison apartments. Visit their website here for more info.
Vitense Golf Suites
It doesn't need to be summer to enjoy the golf suites at Vitense. Located just off the beltline and Whitney Way in Madison (across the street from Lamplighter Apartments and within a short drive to several other T.R. McKenzie west Madison apartments) you can reserve a golf suite with food service and range balls all year long. Each suite, range balls, buckets and rental clubs are fully sanitized between use and already set up to naturally distance yourself from neighboring suites. For more info, visit their website here.
Madison WI Apartments, Verona WI Apartments, Fitchburg WI Apartments, Middleton, WI Apartments, New Apartments, Madison Apartments, Wisconsin Apartments