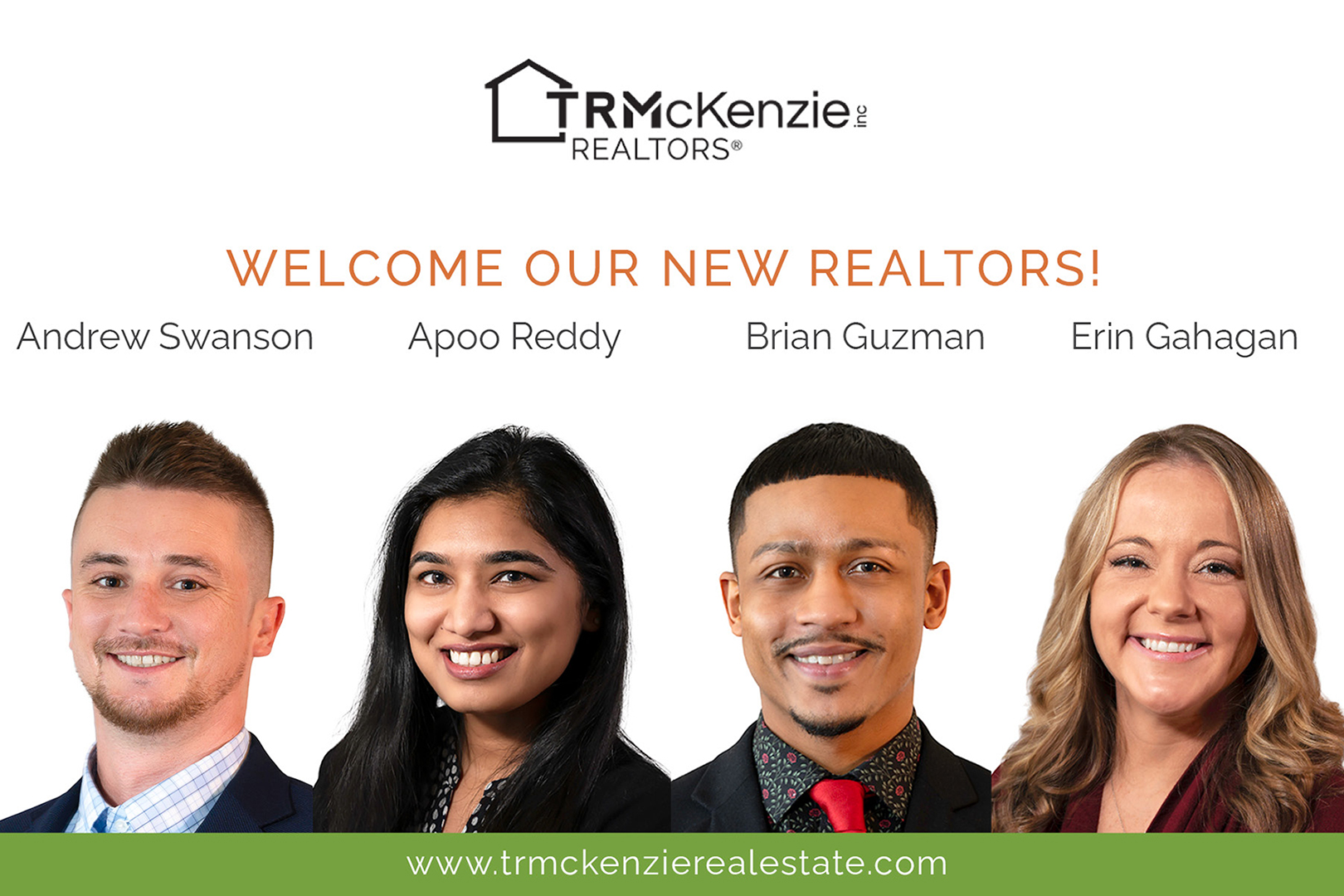 We are excited to be expanding our real estate team in 2021 by welcoming four new team members. Get to know our new agents below and contact us today to start your new home journey!
Andrew Swanson
Andrew is a recent transplant to the area and couldn't be happier to call Madison home! He previously worked for the State of California and moved to the Midwest to be closer to family. In October 2020, he joined the T.R. McKenzie Real Estate Team. He is excited to start this new journey of real estate as he settles into life in the Midwest. Andrew loves visiting the many parks and trails in the area with his wife Jessica and three children. He enjoys camping and is an avid gardener.
"I have seen firsthand how homeownership can transform a person or families financial, physical, and mental outlook and look forward to helping people reach that goal. At the end of the day, a house is not a home until someone makes it their own, and that someone is my focus."
Andrew Swanson, Realtor
Ph: 608.504.8607 | aswanson@trmckenzie.com
Apoo Reddy
Apoo joined T.R. McKenzie Inc. in January 2018 as a part-time leasing agent, quickly working her way up to a full-time property manager at one of our largest multi-family rental communities, Ten35 West. Working in the property management role and helping potential residents find what they want in an apartment, she is excited to apply these same skills in helping clients find their dream home. Before moving to Madison in 2017, Apoo lived in Atlanta, GA and is originally from India. In her free time, Apoo enjoys painting, designing, and sewing.
"It's been great working with residents to help them navigate prospects and find an apartment to call their home and I can only imagine how rewarding it will be to help them find their dream home."
Apoo is fluent in English, Hindi, Telugu, and Kannada.
Apoo Reddy, Realtor
Ph: 608.444.6509 | apoo@trmckenzie.com
Brian Guzman
Brian grew up in the Verona/Madison area after moving here from Sanjurce, Puerto Rico. He is fluent in both English and Spanish and is excited to help home buyers find their dream home in the same place he grew up and loves living today. With a professional boxing background, Brian prides himself on being the best version of himself each day for his three beautiful children and fiancé that keep him driven and focused.
"My love for real estate started after seeing my parents move to Wisconsin and start working their way up to build a life for their family. I am also a professional boxer, so I know how to dig deep for what you and your family deserves."
Brian is fluent in English and Spanish.
Brian Guzman, Realtor
Ph: 608.515.1032 | brian@trmckenzie.com
Erin Gahagan
Erin is a 2007 graduate from the University of Wisconsin-Whitewater with a BA in Public Relations and Human Resource Management. After graduation, Erin moved to Madison and continued working in the Food and Beverage Industry for two major restaurant chains as Marketing Director and Director of Food and Beverage. After her years in food and beverage, Erin worked for T.R. McKenzie for several years as a leasing consultant before taking a role as an Orthodontic Assistant. Erin enjoys spending time with friends and family, cooking, bow-fishing and attending and/or watching any Wisconsin sporting event. She is the self-proclaimed #1 Green Bay Packer fan!
"I can't think of anything more rewarding than helping someone find the place where they lay their head at night. I truly believe that home is where the heart is. I've always had a passion for working with people and always putting a great big smile on their face."
Erin Gahagan, Realtor
Ph: 262.224.0567 | egahagan@trmckenzie.com
Join us in welcoming Andrew, Apoo, Brian and Erin to the T.R. McKenzie Real Estate team!