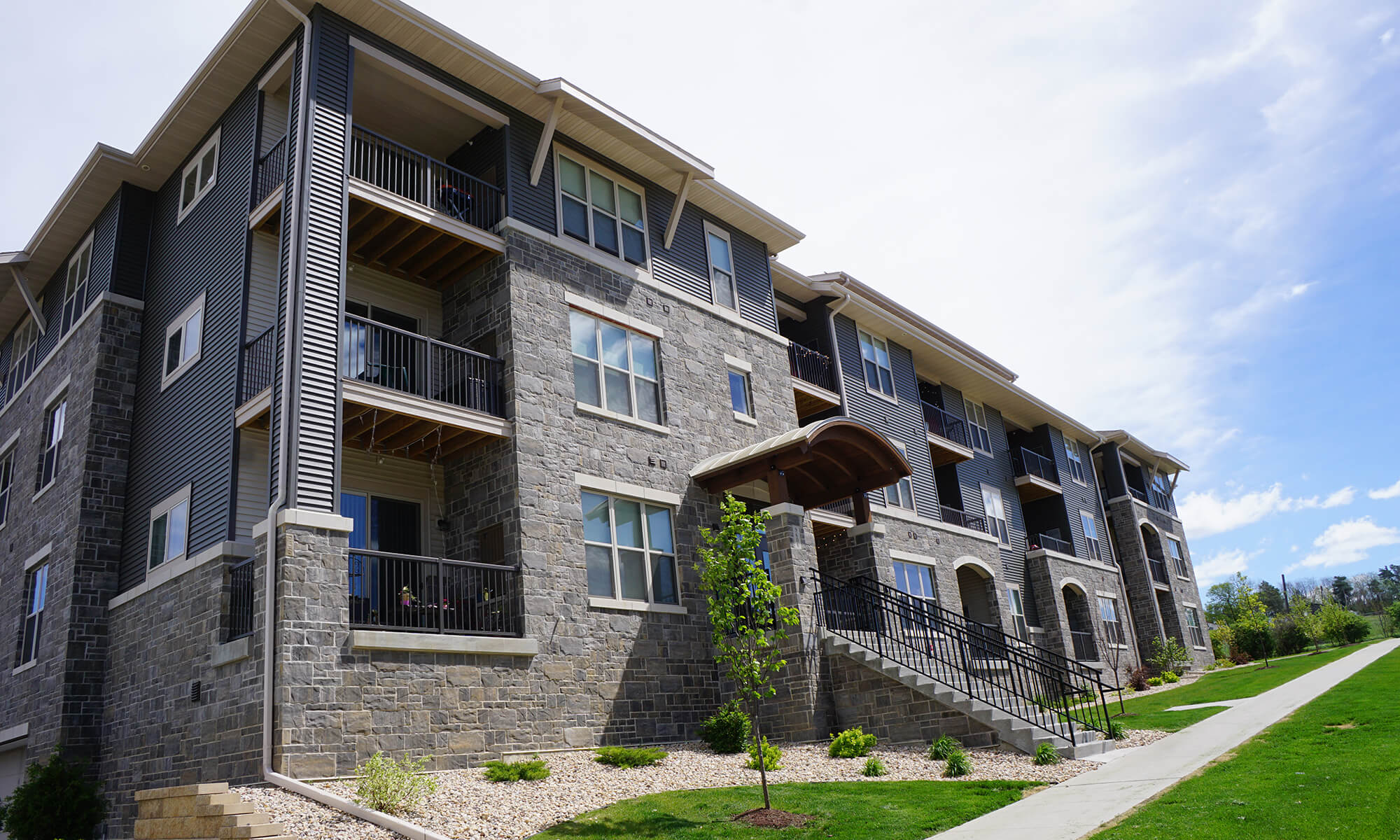 A Year in Review for T.R. McKenzie
2020 has been full of more challenges than any of us could have imagined. As a property management company, we had to evaluate how to best help our residents who were now spending more time at home than ever before, while also learning how to keep everyone safe. We want to thank all our residents for cooperating with the ever-changing restrictions and as always, for choosing to call a T.R. McKenzie property home.
In the wake of Covid-19, many of our planned events, parties, fundraisers, and construction projects were put on hold. However, we still had many exciting achievements this year and (like everyone) look forward to what 2021 will bring for our team and company.
Here are some of our achievements this past year:
Charitable Giving
This year, we were not able to host some of our usual charity events like the golf outing or resident events. However, we still found ways to give back to the community and are proud of the contributions we made to some great organizations. This year, T.R. McKenzie and our generous residents and business partners donated over $15,000 across the following charities and organizations:
Easter Seals Wisconsin

Ronald McDonald House of Madison

Girl Scouts of America

UW Carbone Cancer Center

UW Covid Response

Brave Like Gabe

Special Olympics

St. Jude Children's Research Hospital

Ketchum's Ride

RFS – The New South Wales Rural Fire Services (Australian Bushfire Response)

Free Bikes 4 Kidz
Real Estate Team
2020 proved to be another competitive year for the real estate market. Over the last 12 months, we increased our real estate transaction volume by 83% from 2019, which included 87 real estate transactions across our team of six, in total over $26.5 million in home sales.
Our Home Buyer Program, which is specific to current residents looking to purchase their own home, is also growing in popularity. We helped 57 former residents move on from renting and purchase their own home this year. Our Home Buyer Program allows current T.R. McKenzie residents to be released from their lease when they purchase a home through one of our in-house Realtors. Exclusions apply, learn more about this program and how to apply at this link: T.R. McKenzie Home Buyer Program
Our real estate team is also growing, and we are excited to introduce new agents to our team in 2021. If you or anyone you know is interested in buying a home, let T.R. McKenzie Realtors be your first stop to get non-biased information on your next steps. There's a lot of information out there, let our team help simplify the home-buying process and get you into your dream home! Contact us here: T.R. McKenzie Real Estate
New Projects and Developments
In addition to our property management and real estate brokerage, we also have a team that focuses on new developments in the Madison area. These developments range from developing land to sell or build, building new homes or condos, or developing new apartment communities.
Bear Claw Townhomes
Earlier this year, we completed our Bear Claw Townhomes condo project in Middleton. This nine-unit condo building is located off Old Sauk Road and Bear Claw Way and includes two- and three-bedroom luxury condos. We've sold seven units so far and two condos are still available. Contact lou@trmckenzie.com if you are interested in purchasing a Bear Claw Townhome or want a walk-through. You can also view photos and 3D tours on our website at: www.bearclawtownhomes.com
Esker Apartments & Townhomes
We are so excited to have officially broke ground at our newest rental property – Esker Apartments! This property is located in Madison off S. High Point Road, near the Ice Age Trail and University Ridge Golf Course. Offering studio, one, and two bedroom apartments and townhome layouts, Esker is close to Verona, Epic, and tons of parks and trails. Offering comfortable layouts and thoughtfully designed amenities, this property is available for pre-leasing now and is expected to officially open in June.
Contact jessie@trmckenzie.com to find out more information and follow along on our social media channels to see this project come to life over the next few months.
This community also includes four single-family lots that will be sold individually for new home builds. These lots will join the subdivision west of Esker Apartments and will have a natural landscaped buffer between the lots and the apartment community.
For more information on the Esker Single-Family Home Lots, click here.
Our Team
Our team is the backbone of our company, and many of our employees hold multiple roles to help keep us on track. This year, we celebrated some exciting milestones with our staff:
Mara Patterson – 17 Years
Judy Reed – 15 Years
Brett Myers – 8 Years
Jessie Hanlon – 9 Years
Ellen Meier – 8 years
Ricky Arsenault – 6 Years
Amanda Morrick – 6 Years
We also welcomed several new employees to the team: Brandon Ellis (Property Manager, Oakbridge & Lamplighter Apartments), Sarah Vaughn (Property Manager, Silverstone, Wexford, Middleton Lakeview), Ellen Liegel (Property Manager, Stone Creek, Shadow Creek, Stone Creek Gardens, Woodland Glen), Shirley Kaltenberg (Assistant Property Manager, Stone Creek, Shadow Creek, Stone Creek Gardens, Woodland Glen), Layne Hensley (Accounts Receivable), Brian Guzman (Maintenance Technician & Realtor), Kyle Decker (Maintenance Technician), Travis Alegria (Maintenance Technician), Cole Melvin (Leasing Agent), Dayana Santos (Leasing Agent), Milton Rogers (Leasing Agent).
Thank you again for a great year at T.R. McKenzie and we look forward to an even better 2021!