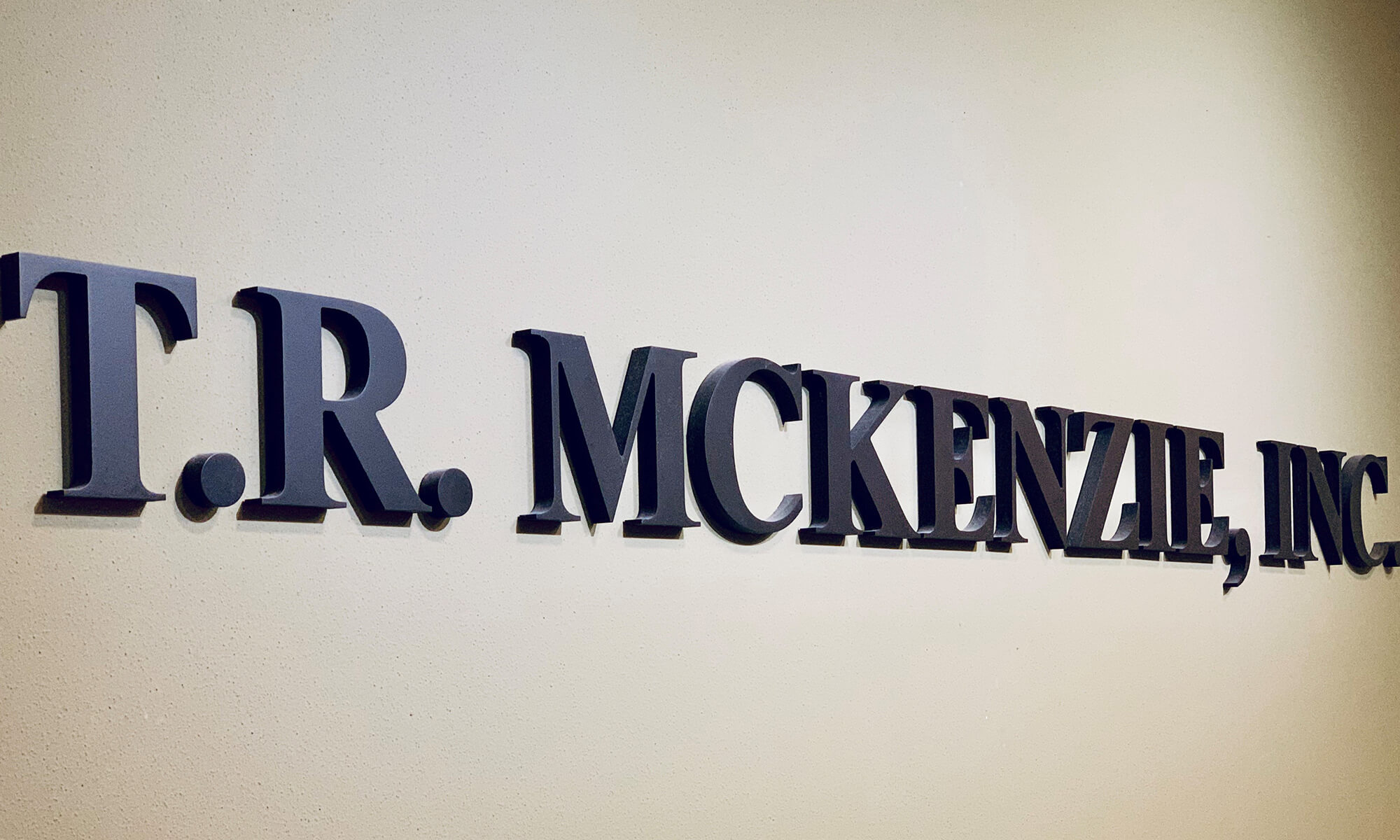 A Year in Review for T.R. McKenzie
2019 is coming to an end, and when looking over everything we've worked on this year, are happy it was another successful year for T.R. McKenzie, Inc. If you are a resident, employee, or business partner, we want to thank you for being part of our 2019. As a family-owned business, it gives us great pride to see everything we have accomplished this year and none of it would be possible without you.
Here are some of our achievements this past year:
Charitable Giving
This year, we focused on new ways our business can contribute to the success of our surrounding community. Madison is a truly unique city and we were excited to work with several charities and non-profit organizations to help support their goals. Our donations in 2019 exceeded $27,000 to the following organizations:
UW Carbone Cancer Center
Ketchum's Ride
Easter Seals Wisconsin
Ronald McDonald House Charities of Madison
Cystic Fibrosis Foundation
National Parks Service
Other donations and volunteering opportunities included:
Second Harvest Food Bank (Thanksgiving Food Drive)
Boys and Girls Club of Dane County (Holiday Toy Drive)
City of Madison Parks and Recreation (Earth Day Clean Up)
Purple Stride Walk/Run Registrations for Employees
Real Estate Team
Our full-service real estate brokerage has been working hard to help our clients buy or sell homes in this competitive market. Our real estate team consists of six REALTORS and together they have represented buyers/sellers in transactions totaling over $15M.
Our Home Buyer Program, which is specific to current residents looking to purchase their own home, is also growing in popularity. We've helped over 40 former residents move on from renting and purchase their own home this year.
If you are ready to buy a home and want to meet our team, email Andy at acrooks@trmckenzie.com or visit our Real Estate page on our website.
If you want to learn more about the Home Buyer Program, click here.
Apartment Improvements
We've also invested in several upgrades to our properties. Most of these improvements are specific to each unit or property, like replacing carpet or wood flooring, upgrading kitchen or laundry appliances, and getting better lighting and security features. Some larger improvements we've made this year include:
Solar panels at Aspen Hill
Remodeled exteriors and upgraded fireplaces and mantels at the Oakbridge Court Townhomes
Refreshed all entrances at Stone Creek
Replaced the roof at Woodland Glen
Replaced all patio doors at Stone Creek Townhomes
Installed new windows at Middleton Lakeview's townhomes
Several smaller projects such as landscaping improvements, power washing, painting, and restriping parking lots
New Projects and Developments
In addition to our property management and real estate brokerage, we also have a team that focuses on new developments in the Madison area. These developments range from developing land to sell or build, building new homes or condos, or developing new apartment communities. This year we completed and kicked off several exciting projects.
We completed two new homes in The Willows neighborhood off of Old Sauk Road. These homes were finished and sold this fall.
This fall, we also broke ground on our Bear Claw Townhomes project. This is a new project for T.R. McKenzie as we typically rent our townhomes. For this project, we decided to sell these units as condos and allow potential buyers to have input on the finishes. These condos are expected to be completed in the spring of 2020 and are for sale now. They will provide a unique opportunity to anyone wanting to be in the Middleton-Cross Plains School District by providing a new-build option under $400K.
For more information on the Bear Claw Townhomes, click here.
We've also started developing our newest community, Esker Apartments and adjoining single-family lots. This property is located in Madison off Raymond Road and Hickory Ridge Road, near the Ice Age Trail and University Ridge Golf Course. Esker Apartments will be home to multi-family apartment buildings, townhomes, and will include amenities such as a dog walking area, garden plots, and pool.
This community includes four single-family lots that will be sold individually for new home builds. These lots will join the subdivision west of Esker Apartments and will have a natural landscaped buffer between the lots and the apartment community.
For more information on the Esker Single-Family Home Lots, click here.
Our Team
Our team is the backbone of our company, and many of our employees hold multiple roles to help us on track. This year, we celebrated some exciting milestones with our staff:
Mara Patterson – 16 Years
Judy Reed – 14 Years
Brett Myers – 7 Years
Jessie Hanlon – 8 Years
Ellen Meier – 7 years
Ricky Arsenault – 5 Years
Amanda Morrick – 5 Years
We also welcomed new employees to the team: Matt Brown, Lizzy Dale, Hannah Fenske, Ernesto Garcia, and Ron Zenz.
Thank you again for a great year at T.R. McKenzie and we look forward to an even better 2020!